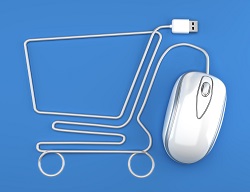 O noua tendinta in retailul european creste rapid in popularitate: Click & Collect
In data de 1 octombrie 2014 a avut loc cea de-a 2 a editie a Romanian Retail Convention, in cadrul JW Marriott Bucharest Grand Hotel, un eveniment de business de nisa organizat de Expo Media – part of Marketing Insiders Group.
Bucuresti, 03 octombrie 2014 – O noua tendinta in efectuarea cumparaturilor in retailul european creste rapid in popularitate. Conform studiului Planet Retail din aprilie 2014, realizat pe 15,000 consumatori din 10 piete cheie de e-commerce, in prezent 35% din britanicii care isi fac cumparaturile online folosesc serviciul de Click & Collect si se estimeaza ca pana in 2017 numarul acestora va creste pana la 76% din totalul de cumparatori online. Click & Collect este o noua modalitate de shopping, adaptata la profilul de cumparatori din generatia millenials (multitasking, sunt intotdeauna contra cronometru, dependenti de tehnologie). Click & collect combina modalitatea de a face cumparaturi online cu ridicarea bunurilor cumparate de la magazin.
"Cu siguranta, acest tip de shopping va ajunge rapid si in Romania. E mai putin costisitor ca home delivery, eficientizeaza procesele, creste satisfactia clientilor, iar preturile sunt exact ca cele din magazin." Didier Jumeau , Vice President Channels, Symphony EYC.
In Romania, 41% dintre cumparatori sunt consumatori digitali, fata de 62% la nivel global, conform unui studiu realizat de Ernst & Young in 2014. Gabriel Pavel – Sales & Marketing Director, Romanian Business Consult, a spus ca:
" Anul 2015 si cei care urmeaza se anunta plini de provocari si oportunitati. Trebuie sa intelegem aceste noi directii si sa aplicam solutii internationale in mediul pietelor locale. Click & Collect este un model de business care se poate integra cu orice metoda de plata, inclusiv mobile payment. In acest sens, Romanian Business Consult (RBC) a incheiat un parteneriat cu ING Bank pentru implementarea si lansarea unei solutii de plata cu telefonul mobil - ING Wallet, care va fi lansata anul viitor in Romania."
Recomandarea expertilor pentru companiile din retail din Romania este sa tina pasul cu schimbarile de comportament ale cumparatorilor care sunt direct influentate de fenomenul online, social media si dezvoltarea tehnologiei.
Radu Batrinu , Marketing Director al unuia dintre cei mai importanti retaileri de electronice, electrocasnice si IT&C din Romania, Flanco, a declarat in cadrul conferintei ca: "Incepand cu anul acesta avem la Flanco o strategie diferita de promotii pentru mediul online".
Odata cu transformarile care au loc in legatura cu indexarea postarilor de pe Facebook, Cristian China Birta, un apostol al blogosferei, dar si al social media din Romania, a punctat prin cateva exemple personale faptul ca in prezent: "Concurenta pentru retaileri in social media nu mai este nationala, ci globala. Studiile spun ca ai 4 secunde sa il prinzi pe client in social media."
Concomitent cu dezvoltarea vanzarii de tip multi-channel, specialistii atrag atentia ca retailerii nu ar trebui sa diminueze importanta procesului traditional de vanzare in magazin. Liliana Dobre – Business Consultant and Senior Trainer, Customer Service School a vorbit in cadrul Romanian Retail Convention despre importanta limbajului non verbal in retail: " In retail limbajul non verbal al angajatilor are o influenta majora asupra clientilor cu care acestia interactioneaza, influentand in mod direct experienta clientului, parerea acestuia despre companie si chiar loialitatea acestuia fata de brand. Acesta este motivul pentru care sfatuim companiilor sa stabileasca pentru angajatii lor 5-7 recomandari de customer service, usor de memorat, puse intr-o forma atragatoare pentru a creste sansele de implementare."
Editia de anul acesta a conferintei de nisa s-a bucurat de prezentari interactive si insight-uri utile pentru public, direct de la experti recunoscuti ai domeniului, precum: Cristian China-Birta (Chinezu) bloger si antreprenor online, Stefan Liute, Strategy Director, Storience, Gabriel Pavel, Sales & Marketing Director, Romanian Business Consult, Radu Batrinu, Marketing Director, Flanco, Radu Tanase, General Manager si Partener, Calif, Liliana Dobre – Business Consultant and Senior Trainer, Customer Service School, Miruna Enache – Tax Partner, Mihai Pop – Manager, Transaction Advisory Services, EY Romania, Dan Mazilu – General Manager, Mediatel Data, Silvian Centiu – Digital Marketing Visionary, Transiris.
Conferinta Romanian Retail Convention s-a bucurat de sprijinul partenerilor: Romanian Business Consult – in calitate deGold Partner, Mediatel Data – in calitate de Silver Partner, Customer Service School si Mystery Shopping Agency – Supporting Partners.
Romanian Retail Convention a fost sustinuta si de partenerii media: Retailers, Adhugger, Iqads, Retail-fmcg, Doing Business, Marketing Portal, Romania Libera, 9AM, Business Live, MediaTrust.
Despre M.I.G
Marketing de exceptie din 2004.
Descoperiti o noua generatie de business! Marketing Insiders Group se aseamana cu usurinta unui MIG: putere, viteza, inaltimi, independenta, impact. Am reunit experti de top din aria de marketing, traineri, consultanti si specialisti, toti sub acelasi acoperis, acela al viziunii care deschide orizonturi ambitioase de business. Cuvinte si cifre: peste 50 de branduri internationale in portofoliu; peste 100 de conferinte de business de nisa:
www.conference-arena.com
; competente ATL, BTL si TTL; membri al juriului Stevie Awards (categoria Sales & Customer Service) de mai bine de 5 ani.