Customer Experience Forum 2023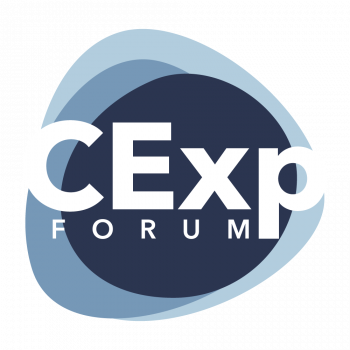 description
CONFERENCE PREMISES
Over 50% of consumers will shift to other brands if companies don't routinely anticipate their needs. The reactive customer service era is over, making way for the rise of Agile Customer Experience that goes hand in hand with martech and strategic foresight.
Customer care leaders highlight as top priorities over the next 12-24 months: to retain and cultivate the best professionals, to design and implement simplified CX while reducing cost and call volumes, and to build innovative digital care ecosystems.
topics
CUSTOMER EXPERIENCE SESSIONS AND TOPICS OVERVIEW PEOPLE CULTURE | INNOVATION | BUSINESS STRATEGY | CX METRICS

Understanding The New Customer – myths, facts, tactics
Empowering Employee Voice for a better EX – CX mix.
Strengths and vulnerabilities of Cross Functional, multiskilled teams.
Data Security and Compliance challenges for multichannel CX.
Hybrid Operations and people management solutions.
Customer Intelligence strategies for personalized brand interactions.
XM (Monitoring Experiences) for smart prevention and business optimization.
Voice of the Customer programs and Conversational CS training solutions.
360° Agile Metrics (Real Time) for ops, people and financial alignment.
The rise of Revops (Revenue Operations) for unified experiences and increased ROI.
Immersive Technology in customer experience management.
general business areas
Banking | Telecom | Retail | Finance | IT&C | Marketing | Healthcare | Business Consultancy | Advertising | People Management | Research | Law | Audit | Retail | FMCG
Agenda
Event registration
Why to attend
Disruption strategies are here to stay. Explore next-generation customer experience! Meet pioneering minds and brands. Get strategic insights for business re-engineering, more customer loyalty, and income stability. Spot valuable leads and partnerships.

Stay ahead of the trends and discover the future in CX from the best experts.
Find new ways to translate customer insight into profitable strategies.
Get more brand awareness and reputation in the CX community.
Benefit from business networking and relevant partnership leads.
Make a difference, help the customer experience community grow.


WHO WILL BE THERE

Customer Experience Experts | Solution Architects | Business Processes Specialists | Technology Strategists | Brand Managers | Customer Care Directors | Sales & Marketing Managers | Strategic Planners | Product Managers | Business Owners