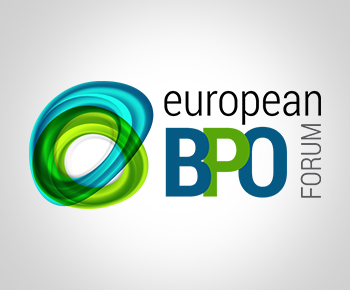 The BPO market reached 154 billion dollars in 2014 and continues on an ascending path with a 5 per cent annual growth
Marketing Insiders Group orchestrates the second European BPO Forum edition, which will take place on April 22nd in Vienna, at Studio 44 - Rennweg 44

, bringing together the top performers from the European outsourcing market.

Vienna, April 16th 2015 - The number of companies which deploy outsourcing services in growing bigger, and Europe is becoming a benchmark in the global competition of externalized services. According to the Frost & Sullivan consultancy company, Europe and North America will make for 50 per cent of the smart cities of the world by 2050, characterized by the conditions which foster a competitive business environment.

The business process outsourcing market is growing by 5 per cent annually, according to the management consultancy company Source One. In 2014 the market reached 154 billion dollars, and estimates for 2015 reveal a 162 billion dollars value, says the American market research company Gartner.

Modern outsourcing – from local to global

Europe is becoming a more and more prominent attraction in the outsourcing industry, following the major global trends in the area: offshore and nearshore - substitutes for local outsourcing. The second edition of the European BPO Forum, which will take place on April 22nd in Vienna (Studio 44), aims to be a melting pot for new partnerships, a center for the most recent evolutions in the field and an interactive map of perspectives & attributes of the outsourcing industry.

The Eastern European countries are becoming an actively growing force in the global outsourcing area. Bulgaria was ranked as the 1st destination in the region in 2014 and amongst top 10 worldwide most attractive outsourcing destination for customer support. The main assets for Eastern European countries, including Romania, are: educated workforce, motivated people, multilingual communication and competitive pricing (source: AT Kearney Global Services Location Index).

Marketing Insiders Group designed this international forum as a meeting hub for top speakers and a gateway towards the latest data that comes to uncover a new perspective over the outsourcing industry. The content structure of the event revolves around three key areas: processes, people and innovation.


"Eastern Europe positions itself as one of the main global players in the outsourcing industry. European BPO Forum offers a comprehensive perspective on the latest tendencies in the field, as well as relevant information for the two main actors of outsourcing services: providers and beneficiaries. According to last year's results, this business platform continues to operate as a special center for the professionals in the outsourcing industry where new strategic projects and partnerships come to life", said Madalina Vilau - Managing Director, Marketing Insiders Group.

"Anytime we enter a new frontier there are moments of doubt, and uncertainty. When we look at the advances in technology in a very short time, it can be intimidating, but on the other side is opportunity beyond our imagination. We've opened the doors to do business across the world, and work with top talent, without the constraints of distribution and proximity capabilities. These are incredibly exciting times to embrace and enjoy!", stated Heather White - CEO, 2020 Communication Inc.

This year's forum edition will be moderated by an outstanding business leader, strategic facilitator and book author, Robert Murray - Chairman, GrowthPoint Group and Co-Founder, The Leader Within.


The 2015 edition speakers shape a result oriented balance by their expertise and regional coverage: Richard Kenny - EMEA Marketing Manager, Plantronics (UK), Vincent Vanden Bossche - General Manager, Call Comunications.eu (Belgium), Manfred Stockmann - Vice-President, European Confederation of Contact Center Associations (Germany), Zeljko Rosic - COO, Trizma (Serbia), Milos Miljkovic - Senior Integration Manager, Trizma (Serbia), Joseph Rice - Director, Channel & Business Development, Conversocial (UK), Zenaida Antonica - HR Director, Euroanswer (Romania), Marian Raianu – Global Business Development, Euroanswer (Romania), Heather White - CEO, 2020 Communication Inc and Colin Bykowski - Business Development Director, The Leader Within (Canada).

Here's a glimpse of the main areas of focus: How to choose the right BPO location in Europe, HR management functions in the Balkans, BPO innovations and technologies of the future, The rise of South-Eastern Europe, Why social customer care is the future, Role of organizational culture in leveraging BPO partnerships.
Even more, to make this learning and networking happening a dynamic and memorable experience, The Leader Within Team will launch their European Executive Power Days, a special leadership seminar tour – by offering the audience a unique remote workshop session.

European BPO Forum was made possible with the valuable support of Competence Call Center – Start Sponsor. The conference also benefits from the strategic partnership of: Plantronics, Euroanswer, ECCCO, Bluepoint, Aspen Institute Romania, CCI Francaise en Roumanie, EOA and Mediatel Data. Moreover, the forum built a strong media partnership with Contact Management, CCV, Call Communications and Contact Center Magazine.

Results stand as proof of impact: 11 countries, 2 continents, 12 international speakers and top BPO professionals were part of the European BPO Forum's first edition that took place on June 6th 2014. This year marks the next strategic level.

For more information about conference participation terms, sponsorship and speaking opportunities, please contact us via mobile: +43 720 880 246 l +40 733 060 010 or e-mail: oana.olteanu@market-insiders.com. The forum agenda is available online http://www.conference-arena.com/european-bpo-forum.

About Marketing Insiders Group
Experience the multidisciplinary business generation! INTERNATIONAL CONFERENCES | MARKET RESEARCH | CUSTOMIZED TRAINING | STRATEGIC BRANDING Discover the new business era with the best marketing experts, trainers and consultants under one visionary roof! Facts: over 50 international brands in the Marketing Insiders Group portfolio; ATL, BTL and TTL competences; part of the Stevie Awards Jury (Sales & Customer Service Category); over 15 years of contact center strategy expertize (Romanian Contact Center Association, Romanian Contact Center Awards, Contact Center Magazine); 11 targeted social media communities; more than 100 business conferences in Europe. Learn more, visit market-insiders.com.