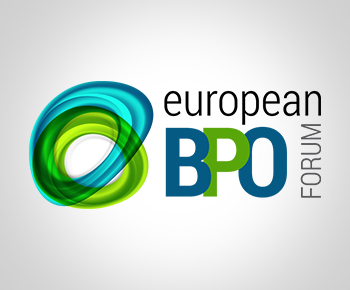 23 cities from European regions are in top 100 global outsourcing destinations
Marketing Insiders Group highlights the latest business process outsourcing insights, gathering the most important BPO players at European BPO Forum's first edition in Vienna - Studio 44, on June 6 th 2014.
Bucharest, June 2nd 2014 - Nearshoring vs. Reshoring vs. Offshoring, what is the next way to go?
More and more businesses are nearshoring in Europe. According to the AlixPartners studies the top three nearshoring reasons are: lower freight costs 37%, speed-to-market 31%, lower inventory costs 26%.
The BPO dynamics is catching up speed and so should the leading European players. 23 cities from European regions are in top 100 global outsourcing destinations (Source: Tholons - 2013 Top 100 Outsourcing Destinations).
The global business process outsourcing landscape is constantly changing and the European market needs valuable, niche insights more than ever. From those premises sprung the top level happening European BPO Forum 1st Edition - The Customer Relationship Cycle. This international forum was designed by Marketing Insiders Group as a strategic bridge, practically one accessible contact point for all the European BPO players (providers & beneficiaries) right in the heart of Europe.
The niche conference will take place on June 6th 2014 in Vienna (Studio 44) and its primary objectives are: engaging profitable partnerships, acknowledging operational excellence, creating a BPO knowledge exchange center and maximizing multicultural perspectives & attributes.
The main content structure focuses on three important areas: processes, technology and people, and this year's attendants are from multiple countries: Germany, Belgium, Turkey, Czech Republic, Luxembourg, Austria, Romania, France, UK, Poland, Russia, Italy and Switzerland.
Topics glimpse : Nearshoring vs. Reshoring vs. Offshoring, Current European Regulations and Standards - EN 15838, Enterprise Workforce Optimization Solutions, Global Business Services versus Shared Service Center (SSC), Emerging markets: statistics & tendencies in ERP solutions, Global Process Standardization: Change Management, The digital workplace & domestic outsourcing, Customer contact optimization through social media, Contract Negotiation Strategies & Relationship Management, Business Finance Optimization, Branding & CSR in a BPO structure, Strategic Business Partnering: Best Practices.
The business initiative welcomes top and middle management representatives who show a high interest in the international BPO dynamics. Here is a glimpse of the attendant profile: corporate C-Suite members, professionals from Operations, HR, Finance, Procurement, Legal, Administration, IT, Manufacturing, Logistics and related business functions, entrepreneurs and corporate advisors. Targeted industries: Banking, Finance, Insurance, Real Estate, Retail, IT&C, Utilities, Consultancy, Manufacturing, Automotive etc.
Here are this edition's expert speakers: Vincent Vanden Bossche - General Manager at Call Communications.eu,Richard Kenny - EMEA Marketing Manager, Plantronics, Krzysztof Gawecki - Lead Auditor, SGS, Stefan Arzner - International HR Manager, Raiffeisen Bank International AG, Mihaela Apostoleanu - Support Sales and Business Operations Director, Oracle, Stefan Jung - Senior Account Executive, Aspect Software GmbH, Elcin Yazan - International Business Development, Turkcell Global Bilgi, Bogdan Herea - CEO & Founder, PITECH+PLUS, Youssef Hautier - Managing Director, Sonic+Pay and Marcela Stoica - Senior Management Skills Developer Customer Service School.
" We are experiencing the rise of Eastern Europe in the BPO area. European BPO Forum brings together both BPO providers and beneficiaries, focusing on specific needs and customized solutions for both parties. Our aim is to build an European strategic bridge, an authentic BPO knowledge exchange center. This business platform ensures fertile ground for partnership development and knowledge sharing with the best of the best in the field ", says Madalina Vilau - Managing Partner, Marketing Insiders Group.
"Over 4,500 employees in 8 European countries teach us that outsourcing is about change and constant development. 16 years of investing in quality people and technology are not enough in the contact center industry, not when leadership is your main goal. Our 42 international awards were possible only with the trust and support of our customers. They drive our business strategies, their voice shapes each step we take, year by year. This European BPO Forum edition - "The Customer Relationship Cycle" focuses on the heart and mind of any multinational company, the consumer. We are proud to sponsor this inspiring, educational initiative, supporting the evolution of the European BPO community" - Maria Hoffrichter-Zanetti - Communications Management, Competence Call Center.
European BPO Forum 2014 is possible with the inspiring support of Competence Call Center - Start Sponsor. Also, the conference benefits from the media coverage and strategic input of Contact Management Magazine,Contact Center Magazine, Customer Management Multimedia Competence, Call Center Verband and ECCCO.
For more information about conference participation terms, sponsorship and speaking opportunities, please contact us via mobile: +43 720 880 246 l +40 733 060 010 or e-mail: oana.olteanu@market-insiders.com.
The complete forum agenda and sponsor list will soon be available on http://www.conference-arena.com/european-bpo-forum.
About M.I.G.
Triggering marketing greatness since 2004.
Experience the new business era! Marketing Insiders Group easily resembles a MIG: power, speed, heights, independence, impact. We gathered the best marketing experts, trainers, consultants and specialists under one visionary roof, which opens the business skies. Highlights: over 50 international brands in the M.I.G. portfolio; more than 100 niche business conferences: www.conference-arena.com; ATL, BTL and TTL competences; part of the Stevie Awards Jury (Sales & Customer Service Category) for several years.