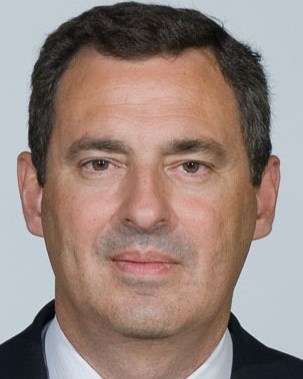 Interview José I. Mir, Country Manager, inConcert, Romania
1. The client is always right. Is it true?
This is a very common expression, widely used in the customer satisfaction world. However, we have to understand its proper meaning. Obviously, nobody is always right, making mistakes are human nature and we need to be very aware of this. When this expression is uttered, it conveys how the client is a central piece in our business, whose needs and requirements need to be met, even anticipated. However, when the client is not fully satisfied, maybe due to his own mistakes, it's a good trait for the services provider to support him in all requests with flexibility, promptness, and respect. This is our philosophy here at InConcert. This does not happen only on the surface, but even within our own internal practices we follow this rule: we work along with our client, trying to deeply understand his needs. It is only when he clearly attains a high level of satisfaction and he reaches his goals of profitability when we discuss a deal and payments for our services. This way, we ensure proper satisfaction.

2. If we consider that the client is always right, does it mean the service provider is always wrong, even if they have been trained and well prepared for the job?
As mentioned above, nobody is always right. Nobody is always wrong either, of course. The key point here is to know when to step aside and let the client be the central piece of your business. If you really manage to do this, the client won't even notice it. This happens when you're offering a service and the client believes that you're in charge of solving all and every problem that he has, even if it is completely unrelated to the service that you're providing. It might also happen that after evaluating the client's needs and requirements, there have been some gaps in understanding due to communication problems, and those gaps will arise as problems when implementing the service. InConcert offers a software for Call Center. This is a critical service: a customer service campaign cannot stop under no circumstances; a marketing campaign needs to be always working at maximum speed. This is how companies succeed: by taking good care of their costumers and focusing on solving problems, which is what really matters. Even if the client is wrong, we have to do a good job while acting as he expects us to act. First things first: solving his problem, then we will address responsibilities later.

3. How did the budget of the customer care department changed in the last 3 years? How will it change in the next 3?
InConcert is continuously expanding. Not only in a market quote in South American countries, where the company was born, but we are expanding in Europe as well. These days we are developing our activities in different countries, one of them being Rumania, where we have placed great expectations and the market is responding accordingly. With any expansion, an increase in customer service should unfold accordingly. In the last 3 years, we have doubled our customer care team, and we expect to do it again in the next 3 years. No falling short can be allowed in customer care, satisfaction is a priority and we firmly believe it to be one of our key features.

4. In what way your employees training influences the relationship built with the customers? Which type of training do you consider the most relevant for the customer care employees?
We provide technology as a service. This is why it is vital that all our employees count on a deep technical knowledge about our products, but they need to be trained in software and network in general. This is an essential pillar of our company. An employee who is an expert in the technical aspect will be able to both provide a calm and professional service and also a resolution to any given problem. Even though the technical aspect is so critical, we can't leave aside other skills. Treating the clients as they deserve is also very important, based on respect and professionalism. There's a good ambiance among InConcert employees, the newcomers quickly learn how to convey a good treatment, efficient and professional with all the clients.

5. Considering that you develop your business in different countries, how do their culture and size impact the customer care activity?
We are present in 4 countries in Europe (Spain, Portugal, France and Rumania), and we also operate in Morocco and the UAE in the middle east. We have a strong presence in South America and the US. With a customer care service operating 24/7 and having clients in more than 30 countries all over the world, it is a daily challenge to provide the best service possible. However, our company is considered within the NDA for its excellent service, both at the human and technological level, and we work harder every day to ensure a high-quality service to our client base.

6. Please share with us three most important ingredients that make a great business and why?
+ Advanced Technology. This is what we deliver to our clients and what they pay us for. A strong, modern and reliable technology with advanced features that leads the market to the newest trends, especially concerning omnichannel technology.
+ Customer service. Our company is 100% customer driven, we always look for win-win situations, if our client wins, we win.
+ Expertise. With 20 years in this niche, we have accumulated a lot of experience in the call center world, customer care and we have a profound knowledge of this industry. We are specialized consultants that can and will help our clients to develop their business and attain their goals much faster.